Je suis amoureuse de ce film, de l'histoire, des personnages...

I'm in love with this movie, the story, the characters
...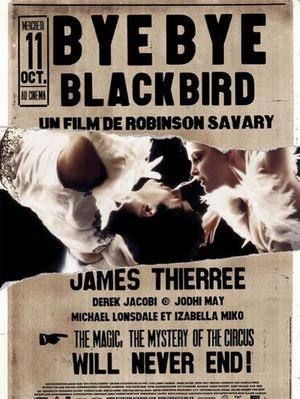 Londres, au début du siècle, un cirque itinérant. Quand Josef tombe amoureux d'Alice, bel oiseau trapéziste, il prend son envol pour la conquérir. De leur amour naîtra un numéro féérique et sensuel, périlleux pour leur corps et leur âme...
Ouvrier sur des chantiers en hauteur au début du siècle dernier, Josef voit son meilleur ami disparaître dans des circonstances étranges. Il s'engage alors dans un cirque pour rejoindre Alice, jeune et belle trapéziste avec laquelle il s'est mis en tête de partager un numéro de voltige.
Lord Dempsey, le père d'Alice, cède peu à peu à ses caprices, séduit par le talent d'acrobate du jeune homme et par la nécessité d'insuffler du sang neuf à son cirque déclinant.
Le jour de la première approche tandis que Nina, sombre écuyère et fille adoptive de Lord Dempsey, s'identifie en silence au désir qui grandit entre Alice et Josef.
Mais comme c'est souvent le cas dans le monde imprévisible du spectacle, l'issue du numéro n'est pas celle que l'on attend, et succède à ce moment magique une tragédie qui fait de Josef une bête de foire, et qui révèle à chacun des personnages son vrai visage.
This period drama set in the early years of the 20th century features a bravura performance by James Thiérrée ♥ (grandson of the late great Charlie Chaplin) who choreographed the thrilling aerial sequences and shares with his legendary forebear a prodigious gift for physical business. Thiérrée plays Josef, a former construction worker who delighted in dancing on girders high above the city but who now sweeps up at the circus. Once the big top's owner spots the young roustabout defying gravity on the trapeze, however, he endeavors to pair Josef with his aerialist daughter Alice in a perilous sky-high pas de deux.
First-time feature director Robinson Savary deftly offers a romantic view of big top life, with a poetic sensibility that speaks to the heart. Enhanced by cinematographer Christophe Beaucarne's incandescent compositions, the graceful young actor is mesmerizing and heartbreaking, the very picture of a moth-eaten angel in his feathered, tattered costume.
http://www.imdb.com/title/tt0395488/
From:
rosapurpurea